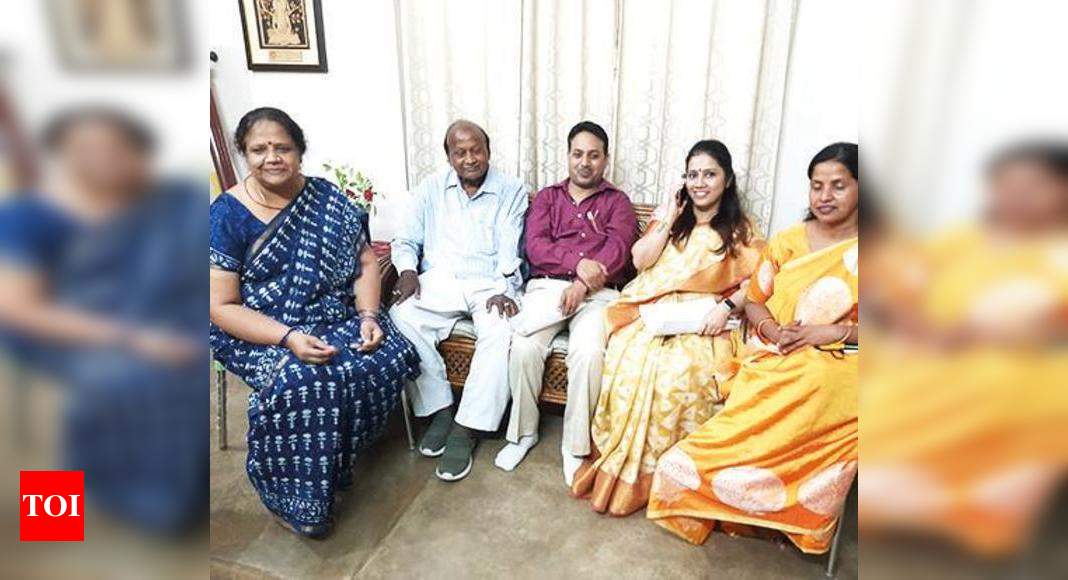 Lucknow: Child protection committee rescued and rehabilitated more than 10,000 minors in 55 months in office | Lucknow News
LUCKNOW: The Lucknow Child Protection Committee (CWC) has claimed to have rehabilitated and expanded aid to 10,013 children, including orphans, during its tenure of more than four and a half years.
The five-member committee, set up on December 23, 2016, had a three-year term but was granted an extension.
On average, 182 cases relating to children rescued from the clutches of child traffickers or having fled their homes due to a poor domestic environment, were processed each month. Cases of child abuse, forced begging and child labor were also discussed.
Sangeeta Sharma, outgoing CWC member, said: "The committee executed 9,868 cases, including 2,953 runaway children and 55 of sexual abuse. At least 1,403 children have been transferred to shelters while 4,649 minors have been repatriated. "
"In addition, 278 children from different districts or states have been transferred and 187 minors have been helped to get adopted by foster parents. The committee also rescued 198 miners who were forced into labor-intensive jobs. A timely intervention saved the lives of 50 children who were forced to marry adults. We also helped 95 minors who were forced to beg in the streets, "added Sharma, who has been campaigning for children's rights for decades.
She said in addition to 9,868 cases, the CWC has also intervened in 145 cases of children who are victims of disputes between their parents (such as divorce).
"In 55 months, CWC coordinated with NGOs, district probation office, police and others for the betterment of children. Huge efforts have been made to fill gaps in the system, such as preparing strong documents to protect the interests of children, legal aid and other things, "she added.
The other members of the committee were Kuldeep Ranjan (chair), Vinay Kumar Shrivastav, Sudha Rani and Richa Khanna. Members will continue to guide new CWC members for a few more weeks.
The new members of the CWC are President Ravinder Singh Jadon, Dr Sujeet Kumar Pandey, lawyer Om Prakash Yadav, justice activist Manju Nigam and child activist Sandhya Misra.
FacebookTwitterLinkedinE-mail